CPCI-3U Bus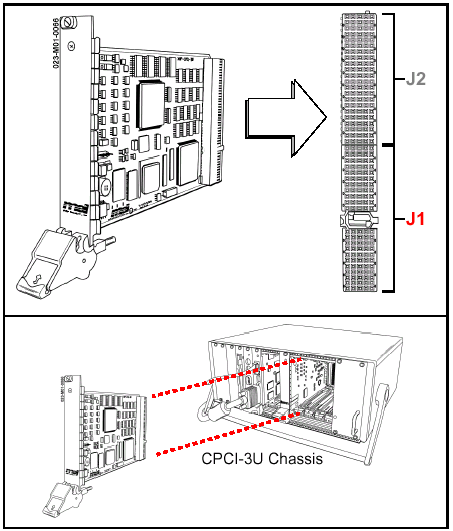 The four-axis CPCI-3U is a smaller version of the -6U board. It connects to the backplane via two connectors: J1 and J2 (see figure above). Motion drive I/O is conveyed via J2, which is described in Chapter 4. Connector J1 is reserved as a computer bus, and is described in this section.
Backplane connector pins are referred to by numbered rows and lettered columns as shown below: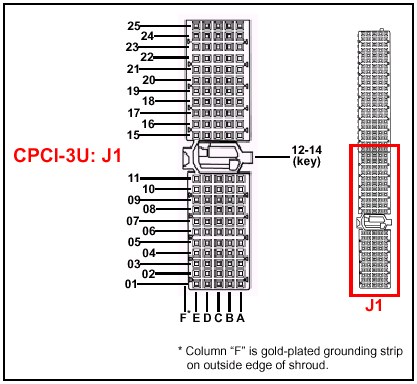 CPCI-3U Main Board, Rear Panel Connector J1: User I/O
NOTE: the CPCI XMP does not use the 64-bit extension.
CPCI backplane connector (main and expansion boards).

| | | | | | |
| --- | --- | --- | --- | --- | --- |
| | | | | | |
| | | | | | |
| | | | | | |
| | | | | | |
| | | | | | |
| | | | | | |
| | | | | | |
| | | | | | |
| | | | | | |
| | | | | | |
| | | | | | |
| | | | | | |
| | | | | | |
| | | | | | |
| | | | | | |
| | | | | | |
| | | | | | |
| | | | | | |
| | | | | | |
| | | | | | |
| | | | | | |
| | | | | | |
| | | | | | |