PCI Bus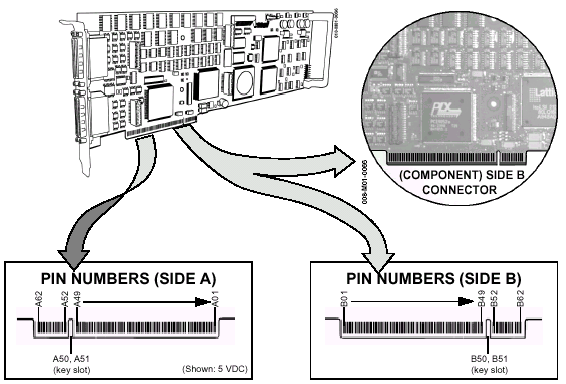 PCI buses are found in many common desktop and tower-type computer systems. The standard XMP-PCI controller features a 120-pin edge connector which plugs directly into standard 5VDC PCI bus receptacles. (Refer to figure above.) A "universal" PCI that supports 3.3V or 5V signalling is pending from MEI. Please contact MEI for availability.
All motion control I/O for the XMP-PCI controller is performed via the VHDCI connectors on the rear panel of the controller. For more information on I/O, please refer to Chapter 4.
PCI Connector (Bus)
PCI bus connector (main & expansion boards).